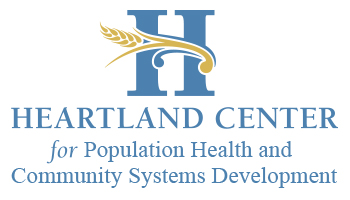 Measuring and Addressing COVID-19 Vaccine Hesitancy
On Demand
The second webinar in the Health Disparities Series presented by the Heartland Centers at Saint Louis University. Dr. Divya S. Subramaniam, Amanda Meiklejohn, and Mintesnot Teni will discuss factors related to COVID-19 vaccine hesitancy and the development of a tool to measure vaccine hesitancy.
Learning points:
-PH Practitioners will be able to identify factors related to COVID-19 vaccine hesitancy.
-PH Practitioners will be able to describe steps utilized for COVID-19 instrument development.
Speakers:
Amanda Meiklejohn is a third-year doctoral student at Saint Louis University studying epidemiology. For her dissertation, she plans on examining the association between geographical location and COVID-19 vaccine hesitancy. After graduation, Amanda plans to use her training in the pharmaceutical industry designing clinical trials.
Dr. Divya S. Subramaniam is an Assistant Professor and Program Director within the Department of Health and Clinical Outcomes Research and Core Faculty within the AHEAD Institute at Saint Louis University School of Medicine. Dr. Subramaniam's research focuses on health measurement, health disparities, behavioral health and health promotion related to vaccination uptake and compliance. Furthermore, she works with various clinical research collaborators to develop, design, and test surveys.
Mintesnot Teni is Ph.D. Candidate in Behavioral Science and Health Education at St. Louis University. His research interests are sexual and reproductive health, focusing on an underserved population. He has worked on projects related to preterm children, family planning, menstrual hygiene, and COVID-19.